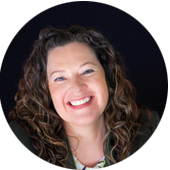 Vanessa Downing, Ph.D.
Program Manager, Executive Coach, Consultant
Vanessa is the Program Manager for GroupWorks' Coaching Leader Program.  She is a licensed psychologist, consultant, and executive coach.  Vanessa's early experiences on multidisciplinary healthcare teams caring for acutely ill patients sparked an enduring passion for understanding what helps high achievers in all fields thrive.
In 2016, Vanessa co-founded and served as Director of one of the nation's first hospital-based centers dedicated to the creation of original interventions and well-being services for healthcare workers.  Her work emphasized advocacy, leadership development, and empowerment of individuals to influence culture change in meaningful and lasting ways.  Leading a team of psychologists and researchers, Vanessa became a national thought leader, providing mentorship, education, and consultation to healthcare systems across the country as they established nascent programs.
Vanessa has led grant-funded mixed methods research on the application of emerging best practices to the psychological treatment of healthcare workers, and has published multiple practical guides to the establishment of well-being programs in healthcare settings.  She holds a doctorate in counseling psychology from the University of Maryland, College Park, and is a graduate of the Coaching Leader Program.