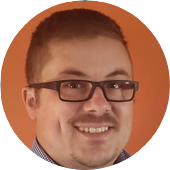 Rob Sippola, MSODL
Project Manager and Consultant
Rob comes to Groupworks as a Project Manager with 20 years of experience in training, project management, web development, human resources and talent acquisition management. Prior to Groupworks, his work experience included operations management at various Aramark Corporate clients throughout Pennsylvania and Delaware. He was also a Sr. Operations Manager for a national staffing vendor to such companies as Mercedes Benz, Williams Sonoma, Waste Management, Republic Services & Taylor Farms.   Currently, Rob is the National Talent Acquisition Manger for Prince Telecom & CAVO Broadband Communications.
Rob holds an MS in Organizational Development and Leadership from Saint Joseph's University and a BS in Psychology from Temple University.