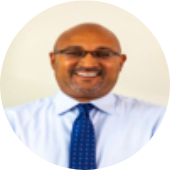 Noah L. Walker, JD, MS
Coach and Consultant
Noah Walker has extensive experience in developing solutions to leadership and business issues with public and private sector employers. For the past 13 years, Noah has represented public sector employers and their respective Boards across a broad range of issues including municipal, commercial, labor, employment, and education laws. Currently, he serves as in-house counsel in a public school district.
In this capacity, he has used his understanding of legal issues to create frameworks for strategic planning relevant to the school district's mission and goals. He combines the relevant legal issues with an in-depth understanding of current institutional practices to drive practical change which delivers results. Over the course of his career across a range of settings, he has leveraged people-oriented solutions to create efficiencies and improve the effectiveness of systems and organizations.
Noah holds a BS in Organizational Behavior, an MS in Organizational Development and Leadership and a JD. He has recently completed the GroupWorks Coaching Leader Program to further support his work with the individuals who lead and support positive change across diverse organizational settings.