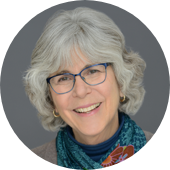 Irene McHenry, PhD
CLP Faculty and Executive Coach
Irene is Faculty for GroupWorks' Coaching Leadership Program.  She is a licensed psychologist, senior executive coach, educator, and therapist with decades of experience in leadership development and executive coaching. She is the Director of Practice at Vector Group Consulting and oversees the curriculum and training programs for. As a senior executive coach, she serves leaders in academic medicine, higher education, non-profit business, and K-12 education. She directs the premiere leadership-development program for Friends Council on Education and is passionate about and excels at developing programs for diverse populations. She has a passion for pedagogy and its application in the real world.
Irene is a founding faculty member of the Fielding Graduate University's doctoral program in Educational Leadership and Change. She designed and implemented the curriculum and the mentorship program for underserved adult populations. She was the founding Head of Delaware Valley Friends School, designing the school for adolescents with learning disabilities; co-founder of Greenwood Friends School; and, adjunct faculty at Lincoln University. Irene served as a Senior Investigator for the Mind and Life Summer Research Institute; was the Lead Investigator on the National Moral Education Research Project and served as a consultant to a research project and treatment manual designed for the A.J. Drexel Autism Institute.
Irene received her BA from Susquehanna University, her MS from Bucknell University, and her MA and PhD from Fielding Graduate University. Her Post Graduate training is in Systems-Centered Therapy with the Systems Centered Training and Research Institute (SCTRI). Irene is certified in Positive Psychology, Dialogue Therapy, and SAVI (System for Analyzing Verbal Interactions). Irene is a member of the SCTRI board of directors and has served on the board of managers for Haverford College, the founding board of the Mindfulness in Education Network, and is past president of the board of the Council for American Private Education.