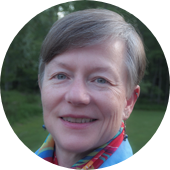 Charlene D. Bergstresser RN, MS, PCC
CLP Faculty and Executive Coach
Charlene is Faculty for GroupWorks' Coaching Leadership Program.  She is an executive coach and organizational development professional currently serving as the program director for a higher education consortium.  In her current role she provides professional development, collaborative programming and community of practice development for faculty and staff of the member institutions.  Additionally, she serves as an Associate Coach for BetterUp providing coaching to global industry leaders at all levels. Prior to this, Charlene has served in a variety of roles in health care and community youth services.  The span of Charlene's professional experiences includes roles in care delivery, program and operational management, healthcare leadership, adult development, leadership development, team and group facilitation, leadership consulting, and executive coaching.
Through individual and group learning environments, Charlene strives to help others develop and achieve their fullest potential.  She believes effective relationships are built through inquiry, safety, and trust, and makes these the cornerstones of her work.  Having consulted and coached on a variety of issues she is most passionate around the topics of communication, change, conflict, transitions, and diversity and inclusion.
Charlene holds a BS in Nursing from West Chester University, and a MS in Human Resource Development from Drexel University. Additionally she is certified in administration of multiple instruments and programs including BarOn Emotional Quotient, California Psychological Inventory (CPI 260), Fundamental Interpersonal Relations Orientation (FIRO, FIRO B), Group Development Questionnaire (GDQ), Korn-Ferry Assessment for Leadership Potential (KFALP), Korn-Ferry Voices 360, Lominger Leadership Architect 101, Myers-Briggs Type Indicator (MBTI), and Thomas-Kilmann Conflict Mode Instrument (TKI)