Who We Are
We are collaborative scholar – practitioners who turn research in leadership,
learning and human systems into practical solutions for our clients.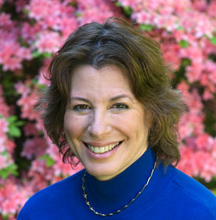 Felice J. Tilin, Ph.D.
President and CEO, GroupWorks Consulting
---
Dr. Felice Tilin is president of GroupWorks Consulting, and is the Director of Graduate Organization Development and Leadership programs at Saint Joseph's University. She is a change consultant, facilitator and executive coach with fortune 500 and non-profit organizations. She works in North America, Europe, Asia and Africa. Dr. Tilin's approach combines her research background with 25 years of experience working as a coach, consultant and educator. At the heart of her work is the fundamental belief that an organization's most important asset is the collective hope, passion, and brainpower of its work force.
Felice has been instrumental in the design and facilitation of multiple experiential leadership transformation programs that are grounded in emotional intelligence. She co- created The Coach Capacity Building, an ICF ACTP accredited coach-training program. Earlier in her career she held positions as the Managing Director and Senior Consultant at Teleos Leadership Institute, Director of Leadership Development at the University of Pennsylvania and the Director of Training and Organizational Development at the Cigna Corporation. In addition to her graduate teacing at Saint Joseph's University, Felice has taught graduate level courses at The University of Pennsylvania, The Wharton School, Temple University and Thomas Jefferson University.
Felice holds a Ph.D. in Organizational Development and a M.Ed. in Psycho Educational Process from Temple University. She received her Bachelors of Arts in English and Secondary Education from the State University of New York at Oswego. Her research is in the area of group development and its relationship to productivity, organization culture integration, coaching and emotional intelligence. Her most recent publication is The Interprofessional Healthcare Team: Leadership and Development published by Jones & Bartlett Learning.
---
The Team