The Team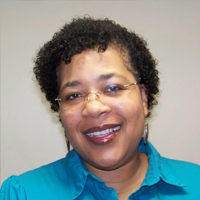 Delores Mason, MA, ACC
Delores has sixteen years of experience working with global consulting firms specializing in leadership development, human resources and employee recruiting.  At GroupWorks, she is lead media designer where she creates instructional material, facilitates workshops, conducts needs analysis and has manages the creation e learning leadership programs.  As an ICF-certified life coach, Delores helps others identify what they value, tap into motivation, and move toward reaching their goals. As an educator, Delores specializes in facilitating self-directed learning in virtual environments that allow participants to explore, strengthen and apply their leadership skills at work and in life.
Delores is the founder of 2YourWell-Being, an organization that provides self-development and well-being support. She is Visiting Professor at St. Joseph's University, teaching Organizational Leadership.  Other organizations she has worked for include Teleos Leadership Institute, Hay Group, Aramark, CoreStates and Girl Scouts of Southeastern PA.
Delores is a freelance writer and has authored numerous articles on leadership and self-development. She has ghostwritten two non-fiction books and has authored her own book:  Balance Your Life:  Take control of your time, Discover what really matters. Her most recently published article is "Coaching from the Inside" in Coaching Psychology Review. Delores holds a Masters in Organizational Development and Management from Fielding Graduate University and an English Literature B.A. from Temple University. Her research is in the area of well-being and employee productivity.
---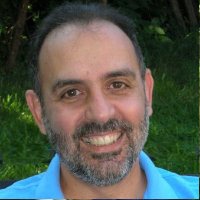 Mario DiCioccio, MBA, PCC, CPCC, Executive Coach and Consultant
Mario is an executive coach, organizational consultant and educator. He understands business operations and helps managers develop into strategic leaders.  Mario works with leaders to increase their organizational effectiveness, develop new skills and reduce stress.  For groups and teams, Mario facilitates workshops and training programs in leadership development, coaching skills for leaders and management communication.
Mario is founder of his own practice, Catalyst for Change. As an educator he is an associate professor at Saint Joseph's University in the Organizational Development and Leadership department where he teaches Coaching and Mentoring Skills.  He is a coach for The Wharton School, University of Pennsylvania's Executive MBA program where he was a part-time lecturer in Management Communications to MBA and EMBA candidates.
Mario brings over 20 years of experience as a corporate leader.  He was an executive with Merck & Co., Inc. where among other accomplishments he led an information services organization and participated in strategic projects involving change.  He managed consulting projects for Peat Marwick (now KPMG) and worked in Operations Research for Campbell Soup Company.
Mario earned his Professional Certified Coach (PCC) credential from the International Coach Federation and his Professional Co-Active Coach (CPCC) credential from the Coaches Training Institute where he trained.  Mario is a graduate of the 3-year Gestalt therapy program from the Gestalt Therapy Institute of Philadelphia. He holds an MBA from Temple University and a B.S. in Mathematics from St. Joseph's University.  Mario is also a member of the International Coach Federation, the Greater Philadelphia Senior Executives Group and the Philadelphia Human Resources Planning Society.
---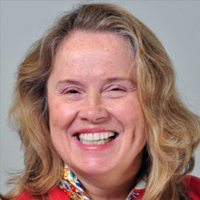 Trudi Sippola, Executive Coach and Consultant
Trudi is a talented executive coach and human resources professional with over 25 years experience who brings innovation, strategic thinking and expertise in the field of human resources to GroupWorks.  She has held various management roles in human resources, at the University of Pennsylvania, Omicron Consulting and Eurequip Consulting.    In recent years she has served as the Vice President on the Board of Directors for a local non-profit.  She is passionate about personal transformation and is interested in leadership development, organization development and identifying new ways to have impact in support of organizational excellence.  She holds a M.S. degree in Organization Dynamics from the University of Pennsylvania.
---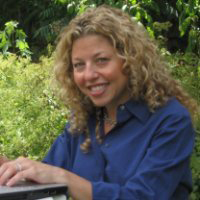 Joanne Broder Sumerson, PH.D.
She is a research psychologist who specializes in research in organization development.  Dr. Broder Sumerson is very passionate and committed to bridging the gap between research and practice.  She consults a variety of public and private organizations in research and evaluation, as well as group process.  Through the use of relevant data, she helps individuals, groups, and organizations reach their maximum potential.
Dr. Broder Sumerson has been an Affiliate Professor at Saint Joseph's University since 2003.  Through her nearly 20 year career in psychology, Dr. Broder Sumerson has worked as a prison counselor, human resource manager, corporate trainer, research and evaluation specialist, IRB Chair, and practicum supervisor.  Between her diverse experiences as a practitioner and a professor, she helps students create research projects with passion, rigor, integrity, creativity, and energy.
Her research interests include team dynamics, emotional intelligence, popular media culture, motivation, personality, and best practices in research and consulting processes.  She has published and is involved in several different projects within those content areas.  She also enjoys mentoring students.
Dr. Broder Sumerson earned her Ph.D. in Education Psychology and M.Ed. in Adult and Organization Development from Temple University. Her bachelor's degree is in Psychology from Monmouth University.  She is a member of the Society for Industrial and Organizational Psychology and the American Psychological Association, which she serves on the executive board for the Division of Media Psychology.  She is writing her first book, Finish Your Dissertation, Don't Let It Finish You! and is the co-founding Associate Editor of Psychology of Popular Media Culture.  Her blog Research Notes for Psychology Today magazine is aimed at best practices in research processes.
---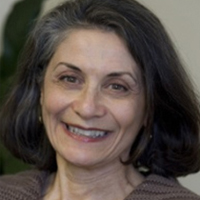 Donna Weiss, PhD, OTR/L, FAOTA
Donna is a coach, trainer and facilitator in the areas of interpersonal communication, group dynamics and leadership and an associate professor emeritus in the Department of Rehabilitation Sciences, College of Health Professions and Social Work at Temple University in Philadelphia, PA.  where she taught classes in group dynamics, leadership, and outcomes measurement and also served as Associate Dean for Academic and Student Affairs. She holds occupational therapy licensure in New Jersey and Pennsylvania , is a Fellow of the American Occupational Therapy Association and is certified as a coach/consultant in Appreciative Inquiry and Whole System IQ™. Dr. Weiss has served as a consultant to school systems, state departments of education, university programs and health organizations. She has co-edited A Practitioner's Guide to Clinical Occupational Therapy, published by Pro-Ed, Inc. and is currently co-authoring a book on leadership in interdisciplinary health care teams.
---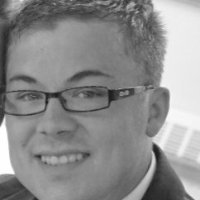 Rob Sippola, MSODL-Project Manager
Rob comes to Groupworks Consulting as a project manager with over 10 years of experience in the corporate food industry, higher education and finance sector. Prior to Groupsworks, his work includes Catering Director at SEI Investments, Manager of Food Operations at JP Morgan Chase and Instructor of Computer Science at Temple University. Other organizations he has worked for include University of Pennsylvania and JG Wentworth.
Rob holds a Masters in Organizational Development and Leadership from Saint Joseph's University and a Bachelor in Psychology from Temple University. He is currently working on a Masters in Human Resource Development from Villanova University.
---
Neha Ghadge, MBA -Associate Organizational Development Consultant and Client Services Coordinator
Neha Ghadge started her journey at GroupWorks Consulting LLC as an Organizational Development Intern and is now an Associate Organizational Development Consultant and Client Services Coordinator. Prior to working at GroupWorks she worked as a Human Resource Manager at Renewsys India Private Limited, Cockerill Maintenance & Ingénierie and Vedant Dyestuffs India Private Limited.
In her previous positions she implemented centralized SAP Payroll Functions , she organized and facilitated employee engagement programs for cross functional teams and designed the performance management programs for senior level employees. She earned her Master's of Science in Organizational Development and Leadership from Saint Joseph's University, completed her MBA in Human Resources Management and earned her Bachelor's of Engineering from Mumbai University.
---
Clare Sautter, MS, PCC
Clare Sautter, MS, PCC enjoys partnering with clients to discover what's possible. She uses the tools of Organization Development and strategic planning along with her curiosity and humor to build valued results for clients. She currently is an affiliate professor in Organization Development and Leadership at Saint Joseph's University where she teaches Strategic Leadership and Executive Coaching, serves at Villanova University as a coach for their Executive MBA program, and is an Associate Director for the Coaching Leader program and runs her own consulting and coaching practice.
Clare's work experience is in health care, higher education and non-profit leadership. She worked as an Organization Development Consultant at Lehigh Valley Health Network and was Manager of Training and Organizational Development at Drexel University College of Medicine. Clare has facilitated strategic planning processes, led focus groups and practice level meetings, developed patient experience surveys, created educational programs for Staff Grand Rounds, and worked with physician and nurse leaders to create solutions to engage staff and increase patient satisfaction. Her non-profit experience includes Executive Director for Francisville Home for Smaller Animals and Program Director for Canine Partners for Life. In addition to her teaching as Saint Joseph's University, she has taught graduate classes as a lecturer at The Wharton School at The University of Pennsylvania.
Clare received her Master's of Science in Organization Development and Leadership at Saint Joseph's University and completed her thesis "Succession Planning for Non-Profits." She holds the International Coach Federation's PCC credential. She received her coach training at the Newfield Network. She served as the 2013 President of the Philadelphia chapter of the ICF.