Claire Conway, PhD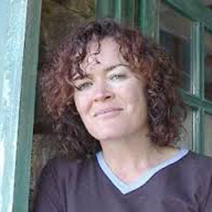 Dr. Claire Conway is creativity expert and an educator, consultant and facilitator.   She has been a faculty member at St. Joseph's University for over 15 years.  In 1990, she founded CRE8aha!, a consulting practice noted for training in Creative Problem Solving, Whole Brain Technology and Leadership Development. 
Her work as an organizational psychologist, facilitator and trainer focuses on building the creative capacity of individuals and organizations.   Central to her work is the notion that individuals possess a wellspring of innate creativity, and the organizations that invest in training leaders, cultivating a positive culture and instituting effective processes that support innovation are well positioned to capitalize on the collective creativity of their employees.   Claire has worked with private, public and non-profit organizations.              
Dr. Conway holds a Ph.D. in Organizational Behavior and Development, a M.Ed. in Psycho Educational Process and a Bachelors of Arts in Fine Arts from Temple University. Her research is in the area of Creativity and Innovation in Organizations. Her most recent publication is "The Creative Profile" (HRD Press, 2010).   She is the co-author of "Cre8aha" in Your Organization" (2008) and The Highly Effective Meeting Profile: A Common Sense Survey for Assessing the Meeting Effectiveness of Intact and Ongoing Groups (2003).